Another design being launched exclusively at IFFS/Nook Asia Marina Bay Sands: Booth E7 14. 9-12th March 2019 Singapore
Mystique XII DSA Charity Gala Dinner 2018
Guests include Minister Mr Desmond Lee, Mr Tan Soo Khoon and Roderick Tan. Moss Living sponsored wall art, designer mirrors and a special one piece 'OM' Wall Art just for this event. I would like to thank everyone who contributed to the live and silent auction for all our designs at the event.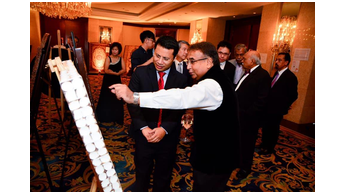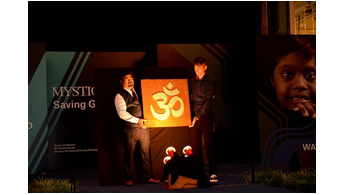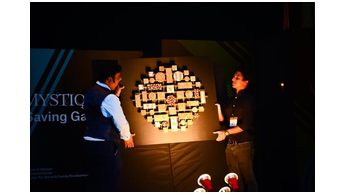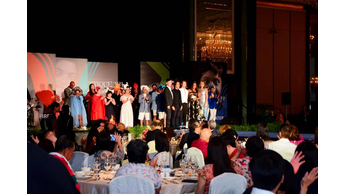 MOSS LIVING AT IFFS SINGAPORE EXPO 2018
MOSS LIVING LAUNCHED THE NEW RANGE OF EXOTIC DECORATIVE WALL PANELS, WALL ART AND DESIGNER MIRRORS AT THE INTERNATIONAL FURNITURE FAIR SINGAPORE HALL 3 BOOTH 3J-49 FROM 8TH TO 11TH MARCJ 2018.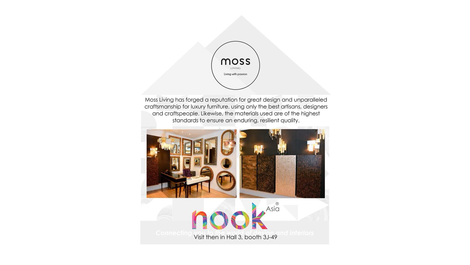 THE EXPOSURE OF OUR PRODUCTS WAS OVERWHELMING AS MANY VISITORS WERE AMAZED AT OUR QUALITY, FINISH, RANGE OF DESIGNS, VARIETY OF NATURAL MATERIALS AND THE NUMEROUS APPLICATIONS OF OUR DECORATIVE PANELS.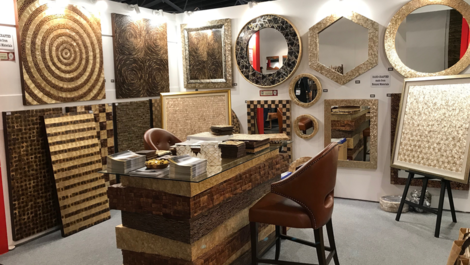 INTRODUCING OUR FRAME WALL ART.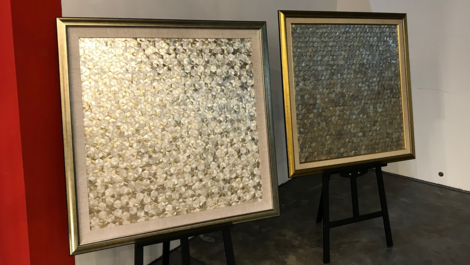 STARBURST COMBINATION AND DIANA OVERLAPPING 38MM MOTHER OF PEARL. HAND CRAFTED BY SKILL ARTISANS
Great World City
Our Display at Great World City ends today, all items displayed are at 20% off including Gst and Delivery.From 12pm till 9pm.We are located at the open area in from of Toys r USWall Art, Decorative Mirrors, Wicker Baskets and Table Accents.Beautify your homes with unique designs from Moss Living.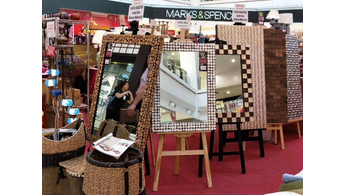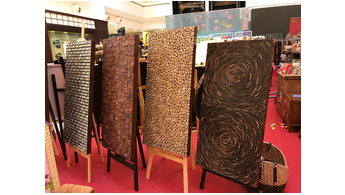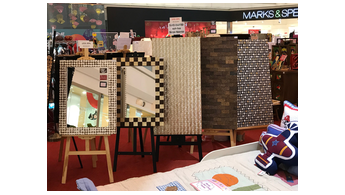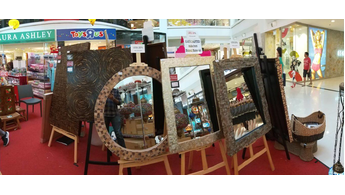 Interior Design students had a great time learning being exposed to new creative interior materials! Their creative visions expanded upon looking at the beautiful unique interior products and lighting fixture . I would like to thank Moss Living for the warm reception!- Architect Franz Gonzales, Professor Coventry University , Raffles Design Institute, Singapore.